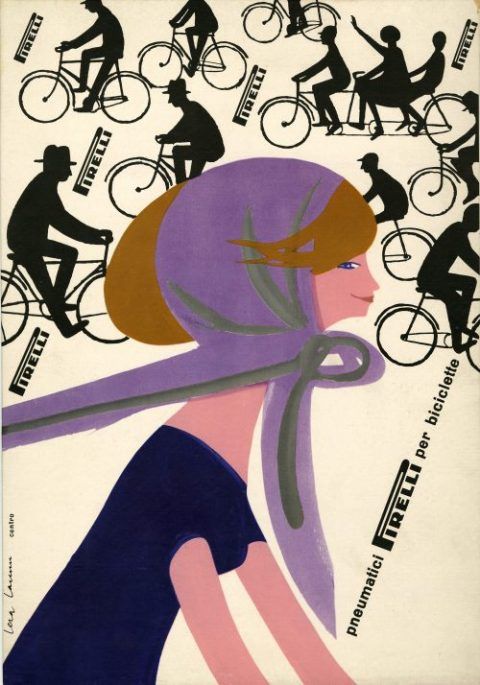 On Sunday 8 March, as part of Milano MuseoCity 2020, an initiative promoted by the Department of Culture of the City of Milan, the Pirelli Foundation is putting on special guided tours to examine the bond between Pirelli and "female art". Those taking part will be able to visit the fifteenth-century Bicocca degli Arcimboldi, the Group's official reception venue, to admire the precious cycle of frescoes devoted to the leisure and occupations of the ladies-in-waiting. The "Sala delle Dame" – the ladies' hall – is a rare example of women's lives illustrated in an aristocratic residence.
The guided tour will continue at the Pirelli Foundation, where visitors will be able to retrace over 145 years of visual communication "with a capital P". There will be original sketches, auteur photographs, and advertising films starring women, from the 1920s to the present day, featuring designers such as Jeanne Grignani and Lora Lamm, photographers like Annie Leibovitz and Sarah Moon, writers and journalists like Camilla Cederna, Fernanda Pivano, and Anna Banti, and endorsers from the world of cinema, theatre, and sport such as Marilyn Monroe, Sharon Stone, Paola Borboni and Marie-José Pérec. A story of all-female creativity and innovation.
The entrance is from Via Bicocca degli Arcimboldi 3. The visits will start every 30 minutes, from 10 a.m. (last tour at 12 midday) and in the afternoon from 3 p.m. (last tour at 5 p.m.).
07 February 2020