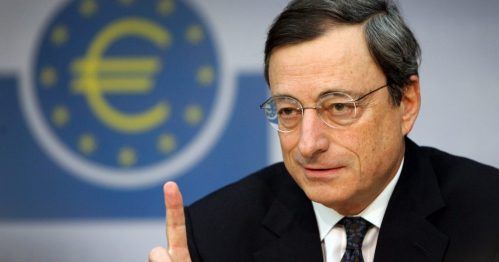 In the era of the knowledge economy and of international competition built on quality and innovation, the core resource on which we must focus is people – the "human capital" of a country that also takes great care of its "social capital", and the positive relationships that exist between the values of an open community, civil responsibility, enterprise, commitment to shared assets and solidarity. This is the new ambitious political and cultural horizon. Mario Draghi, who is now tasked with forming a new government to extricate us from the dual crisis of pandemic and recession, is well aware of this, as demonstrated by the things he has said and done over the years, which demonstrate his intelligence, foresight and ability to get things done. For Draghi it is clear, for example, that the Recovery Fund has a priority objective, towards which we must move quickly and effectively. That priority is the Next Generation, our children and grandchildren, for whom we must create better conditions for sustainable development. And the two core values that inspire investment choices – namely the green economy and the digital economy – are entirely consistent with this perspective.
Reforms, therefore, are needed to ensure that the 209 billion euros granted to Italy are well spent and those reforms must focus on public administration, tax, justice, school, work, and welfare. Not forgetting investments in the infrastructure (both technological and physical) that supports the sustainable development strategies. This means stepping away from subsidies and sectoral protection measures. What we actually need are initiatives that can create an environment that is conducive to competitive business growth and productivity. A true Keynesian style economic policy, where the State exerts its influence on processes that improve general economic conditions and the quality of people's lives, stimulating private companies to be creative, innovative and competitive. According to Draghi, we need a "plan for social cohesion" and economic development. A challenge not only for the new government, but for Italy above all.
Alberto Orioli astutely observed in an article in the "Il Sole24Ore" newspaper (6 February) that in relation to "Education and human capital, young people will represent the real party led by Draghi". And Ferruccio de Bortoli, in an article on new policy priorities in the "Corriere della Sera" (7 February), noted that the "Human capital that must be protected is young people, women and training". Elsa Fornero suggests that "The future of young people is pitted against geographical, generational and gender gaps, low social mobility, insufficient regard for and promotion of education, professional training and research, and poor recognition of merit."
Those who have had the insight and patience to reread Mario Draghi's public speeches and lectures – as Governor of the Bank of Italy, then as president of the ECB and, recently (having resigned from his role as a civil servant), as a citizen who is aware of social issues and the need for an adequate political response – will have found a number of key points on which to reflect, in the knowledge that these will be present in future government plans.
"Young people," Draghi said in September 2017 during a speech delivered at Trinity College in Dublin, "do not want to live on benefits. They want to work and to increase the opportunities in their lives." And the commitment of those in government is to take responsibility and face "a legacy of dashed hopes, anger and, ultimately, distrust in the values of our society and in the identity of democracy. This trust must be rebuilt, without 'feeding false hope', but rather with ideas and decisions that give rise to solid hope". This brings us back to the Recovery Fund and the government commitments that are in line with Europe.
Among these hopes, school is fundamental. In last week's blog, we talked about the "educational poverty" that burdens Italy (13 million people who are only educated to secondary school level, grave "functional" illiteracy and the lowest graduate percentages in Europe, just 19.6%, against a European average of 33.2%), and a school system that has been neglected by years of political disregard and bad choices, with serious corporate failings and a negligent lack of attention to teaching quality. Today, this issue surfaces once again, backed by even greater evidence. Life-long education is one of the fundamental objectives for the recovery and in creating a more balanced and fair society, that moves away from anger, frustration and resentment.
Quality public spending is needed, we must make prudent and forward-thinking use of the "good debt" that Draghi is so in favour of. There must also be political agreement that knowledge is the fundamental tool that we need to get out of the crisis. All of this is the polar opposite of populist rhetoric, of the propaganda of welfare payments, bonuses designed to satisfy immediate demands but which serve to compromise the future of the new generations.
When it comes to the decisions to be made in relation to young people, training and work, there is another issue that is close to Draghi's heart and that is women. Increasing the female employment rate (currently standing at just 48.5%, compared to the European average of 62.4%) by doing everything possible to bridge the gap in salaries, careers and responsibilities, will ensure that Italy is able to fully enjoy the extraordinary human and social capital that the female workforce represents – rich in intelligence, skill, passion and the desire to grow.
Draghi is well aware of the impact of the four women whose efforts have produced some of the most impressive results in Western economies and societies, namely Angela Merkel, Ursula von der Leyen, Christine Lagard and Janet Yellen, who was chair of the Federal Reserve for an extended period before becoming the U.S. Secretary of the Treasury in President Biden's government. This world view and an understanding of the capabilities of women is also present in the thinking of the new Italian government, and these ideas will prove to be a fundamental stimulus for the growth of millions of young Italian women.
Draghi once again notes "Depriving a young person of their future is one of the gravest forms of inequality." And therefore, "school is the primary productive expenditure in which we must invest".
Naturally, this is not empty rhetoric (of which we've heard far too much in recent years), but rather, a political declaration. And Draghi is well aware of how and to what degree it must be translated into solid government decisions, laws, measures and rapid and concrete implementation policies.
As we know, the reference political-cultural horizon is defined by Europe's liberal democratic values and here, his thinking is that of a true reformer. Once again, the lesson of Draghi's teacher, Federico Caffè, comes to mind "Reformists prefer a little to everything, the achievable to the utopian, gradual transformation to a sudden transformation of the 'system' that is always postponed."
09 February 2021