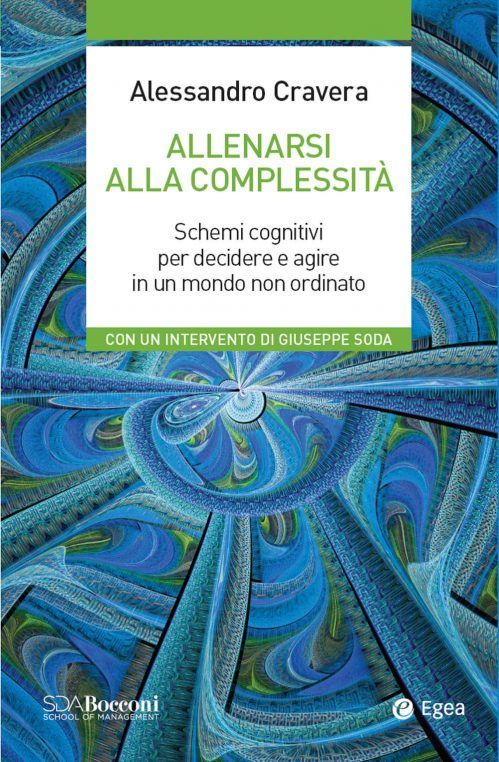 The need for sophisticated tools able to handle disarray
When things get complicated, we need to equip ourselves with more discerning and sophisticated tools. This is true for everyone, including – especially – those who manage production organisations dealing with constant market fluctuations, and Alessandro Cravera's book is based on this premise.
Indeed, Allenarsi alla complessità. Schemi cognitivi per decidere e agire in un mondo non ordinato (Preparing for complexity. Cognitive schemes for making decisions and acting in a disorderly world) is a good tool to acquire know-how useful for handling disarray.
The work is based on the fact that the skills and strategies we use every day to manage uncertainty and tackle trade-offs and unforeseen issues are no longer suitable to our current social and organisational context. Things have changed, not only due to uncertainty but also by the fact that every variable, every action and every dynamic are linked and interrelated between them, which has an impact at both local and global levels. Cravera skilfully outlines all this and then remarks how we nonetheless keep on relying on "managers" or opinion makers who can only offer us simplistic and inadequate answers, while we should be doing the exact opposite.
Through an interdisciplinary approach that combines management issues with philosophical, psychological and sociological aspects, Cravera's book plays its part in building culture and teaching about complexity while emphasising a particular point: rather than applying best practices or management models, what really makes a difference is being able to interpret how the context in which companies operate and grow is changing.
The argument unravels over a little more than 150 pages – it starts by defining what complexity and interconnection are, then continues by exploring how to "operate in an interconnected world", and which investments and skills are needed to do so effectively. "In order to face the challenges of tomorrow," concludes the author, "we need leaders who know how to steer us through complexity, who can predict the impact their actions will have and evaluate risks and opportunities for the future generations." Something that is not as easy to achieve as one might think.
Allenarsi alla complessità. Schemi cognitivi per decidere e agire in un mondo non odinato (Preparing for complexity. Cognitive schemes for making decisions and acting in a disorderly world)
Alessandro Cravera
Egea, 2021
09 November 2021