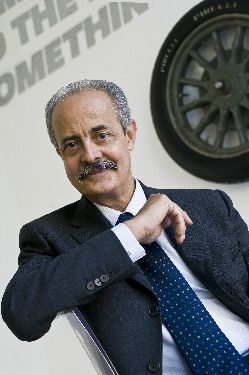 On one point in particular, Italy and Germany share a strong position, that of the importance of the development of manufacturing as being of strategic value to all of Europe. Along with their shared commitment to "save Schengen" and to decisively combat the current rise of "populism", and along side Germany's appreciation of Italian reforms (and their continuing perplexity at the weight of Italy's public debt) and Italy's insistence as to the need to make Europe a driver of development, not rigour, at the summit meeting in Berlin on 29 January between Chancellor Angela Merkel and Italy's Prime Minister, Matteo Renzi, there was no need for debate on one other point: their leadership in manufacturing.
Germany and Italy are one and two in manufacturing throughout Europe. Together with China, Japan and Korea, they are among the five nations in the world to have a manufacturing surplus of greater than USD 100 billion (with Italy at 154 billion), and the two European nations are moving in a harmony of sorts towards that innovative, digital form of manufacturing known as "Industry 4.0". In 2014, the industrial federations of the two countries agreed on the need to work together to help drive all of Europe forward towards the goal of bringing manufacturing up to 20% of GDP by 2020 (up from the current 16% in the EU), and last week in Berlin, Merkel and Renzi decided to focus on innovation, on quality manufacturing, on digital processes, and on research and high-tech infrastructures. On Industry 4.0 (with Italy requiring massive investment in broadband, as we lag somewhat behind Germany).
It's a new convergence, an important step forward towards an EU marked by innovation, cutting-edge competitiveness, skilled labour, and growth. In Germany, manufacturing is already at 22% of GDP. In Italy, we're at just under 17%, but if we break it down geographically, we see that northern Italy (from Emilia northward) is already above 20%. Breaking it down even further, to the area around Milan, that driver of the Italian economy, we reach as high as 29%, a European record. This is, in part, because that manufacturing drives a highly sophisticated world of services along the road to innovation and competitiveness and anchors a supply chain (of innovative, high-tech industry) that is learning to compete in the fiercely competitive international marketplace.
These are important economic and social values (with modern factories proving to be formidable forces of social inclusion and mobility, while stimulating and freeing up new creative energies in somewhat the same way—although, of course, under different circumstances—as it happened during the economic boom of the 50s and 60s) and key issues that are increasingly the subject of public debate. They were the topic of discussion at the recent Aspen Institute Italia, first in Milan and then in Rome, with regard to a book, edited by Giorgio Giovannetti, about the "manufacturing renaissance", as well as in Bologna during an event organised by Unicredit and Nomisma to present a book by Franco Mosconi, The New European Industrial Policy (Routledge, Oxford), rich with data, studies and analysis that confirm the importance of a Euro-manufacturing and of industrial policy that stimulates innovation, investment, research and quality, while establishing the conditions needed for growth in investment.
Confindustria is working along these same lines to boost investment and give stable support to those who modernise production systems, to promote innovation and facilitate digitalisation. Indeed, a great many Italian enterprises are lagging in capital expenditure, have old machinery, and risk seeing their competitive margins continue to fade away (as seen in a report presented to the Chamber of Deputies on 27 January by the UCIMU, the organisation of manufacturers of machine tools, robotics and automation). There are gaps to be closed, including through fiscal support to those who replace old equipment and focus on process innovation and on digital manufacturing and with a helping hand to finance innovative start-ups (in the new dimension connecting products with services). We need industrial policy to avoid losing our leadership in manufacturing and weakening our competitiveness.
In short, we must focus on robotics to improve industry and on the path of the Italy-Germany industrial accord with which we opened. It's a good way to give Europe a boost, too.
01 February 2016