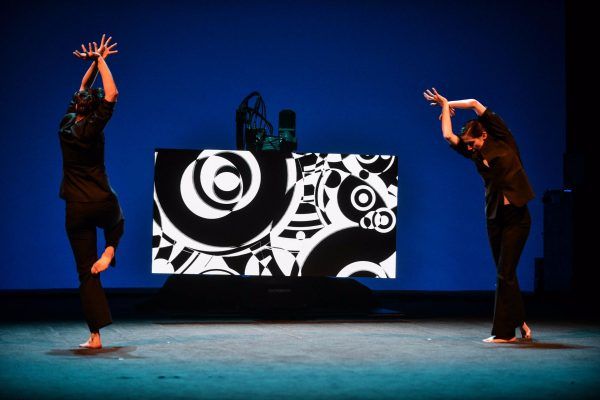 "The theatre is the place where a freely gathered community reveals itself". This sentence was uttered by Paolo Grassi, the founder of the Piccolo Teatro in Milan, one of the stars of the best 20th Century Italian culture. And this is exactly the lesson on the words to say, listen to and greet, on the "truth" of a play, which makes up the hinge-pin of the decision by Assolombarda to analyse its own activities right there, in Piccolo Teatro, on Thursday morning, with a meeting about "Milan, the Future". It is obviously not a conference. It is instead a representation, in a dramatised form, of experiences and ideas that involve the city that attempts to look at its past and to reason on its destiny and attempts to build a better one for the younger generations. The Piccolo Teatro in Milan, ever since it was established in 1947, counts some of the main bourgeois entrepreneur families as its founders and supporters (Alberto and Piero Pirelli, first and foremost). Thus Milan also confirms its identity as an entrepreneurial and cultural city, with synergies and partnerships that are still topical. Milan is "The rising city" painted by Umberto Boccioni at the most dynamic moment of the turn of the 20th Century (the original is at the New York Moma, the preparatory sketch at the Brera Art Gallery: "the fruit of our industrial times", to use the author's own words). The metropolis of continuous transformations. The most open and European of Italian cities.
So, the company takes to the stage. It feels at home in a theatre (and the Milanese theatre, in many of its dimensions, knows how to be a good, efficient business). It tells itself "at" the theatre. It uses dramatic language. It moves according to an original collective imagination, for the economic world. It innovates in its very representation. Lights that mark presences and movements. Pages of literature and science transformed by actors of the Piccolo Teatro into a play. Entrepreneurs and personalities from the institutions and culture who offer to testify to  "doing" and to "designing". Music played on the piano by Enrico Intra, which gives rhythm to the various acts of the play. Fading images amid great figurative art, architectural design, digital forms of new industrial technology, networks and connection points, acute views of social dimensions. In fact, a representation of a vital community, which knows its history and represents the strength of its transformations. Besides, this is in fact the profound sense of being a company in the community: awareness and responsibility of innovation.
Milan's identity, open, multiple, conflicting and concurrently inclusive ("You become Milanese", is the teaching of Carlo Castellaneta, an ultra-Milanese writer, with a Milanese mother and a father from Puglia) is told by Cristina Messa, Rector of Bicocca University (with its ten and more universities and 200 thousand students, Milan is the place par excellence where training and research meet up, where human capital and quality social capital are built). And the metropolis could be interpreted according to an acronym that is dear to Assolombarda, i.e. STEAM, the initials for science, technology, environment but also energy from the green economy, arts and manufacturing: converging aspects of corporate culture, of "polytechnic culture", where Milan has a very Italian and very international dimension.
This is proven by the testimonies of Sergio Dompé (cutting-edge pharmaceutical) on scientific research and life sciences; of Enrico Cereda (chairman of IBM) on hi tech innovation, digital services and the smart city; of Pietro Modiano (chairman of Sea) on material and immaterial infrastructure that makes Milan welcoming and capable of drawing people and international investments and stay connected to Europe and to the world; of Carlotta De Bevilacqua (Artemide) on humanities-related know-how that gives rise to hugely original culture in design, fashion and other dimensions of made in Italy which Milan is the capital of; of Marco Tronchetti Provera (CEO of Pirelli) on the transformations of digital manufacturing, on the contemporary synthesis of industry, services, big data, in a stimulating and competitive world such as Industry 4.0. (on manufacturing and social transformations, the Pirelli Foundation and the Piccolo Teatro had organised together the "Settimo – La fabbrica e il lavoro" (Settimo – Factory and work) performance in 2012, directed by Serena Sinigaglia: a tale of the evolution of the industrial pole of Settimo Torinese, with positive feedback from both critics and the audience).
In the testimonies of these five entrepreneurs and managers, on stage at the Piccolo Teatro, there is the particularly Milanese synthesis of design culture and product culture. To "do, and to do well". And to tell it. The event is to conclude with talks by the Mayor of Milan, Beppe Sala, representing the institutions who know how to use past and future, proud to belong and ambitious to draw attention; by the chairman of Assolombarda Gianfelice Rocca, drawing to the end of a four-year mandate distinguished by fifty projects (for the most part already concluded and others destined to carry on with time) dedicated to "making Milan fly so Italy can fly"; by cardinal Francesco Scola, who has just received a thrilling visit by Pope Francis in Milan and the author of a book which has just recently been published, entitled "Postcristianesimo? Il malessere e le speranze dell'Occidente" (Post-Christianity. Disquiet and the hopes of the West), attempting to catch a glimpse of "the common good in the plural society" and to reason on welcoming and on the values of different cultures, on "knowing how to see others beyond the Narcissus who is within us".
They are complex yet unavoidable challenges, specifically for a metropolis such as Milan, which has always been open, engaged in combining competitiveness and solidarity in an original way and not without contradiction and contrast. To do culture, as a tool for growth that is not just economic but also social. And, without boasting, to account for it. Grassi's words on the theatre as a "place where a freely gathered community reveals itself" ring true.
06 April 2017