Heart of Rubber
On display at Triennale Milano in 2011, in the area historically linked to the Pirelli Group, the exhibition Rubber Soul: Aesthetics & Technique in Step with Fashion formed a journey of testimonies and images that told the story of innovation in Pirelli's communication in the fashion sector. Shoes and bathing costumes, raincoats and rubber soles, diving suits and trench coats all chased a dream in the form of an elastic ball of rubber and light that bounced along through white walls and virtual pools, period sketches and the very latest from the P Zero Design collection.
Rubber Soul. Aesthetics & Technique in Step with Fashion was the title of an exhibition set up by the Pirelli Foundation in 2011 at the Triennale di Milano. Telling a story about innovation in Pirelli communication in the fashion sector, it started from where it all began: the rubber tree with its magical rubber latex. Then came raincoats, Lastex swimsuits, and rubber soles, shoes and bathing caps: over a century of history of industrial research applied to materials and processes.
The display included advertising sketches and photos by the greatest graphic designers and photographers of the twentieth century, from Munari to Mendini, to Grignani, Noorda, and Mulas. History and the contemporary world in a series of multimedia installations that, starting from the earliest garments, illustrated the evolution of industrial design, combining elegance and practicality.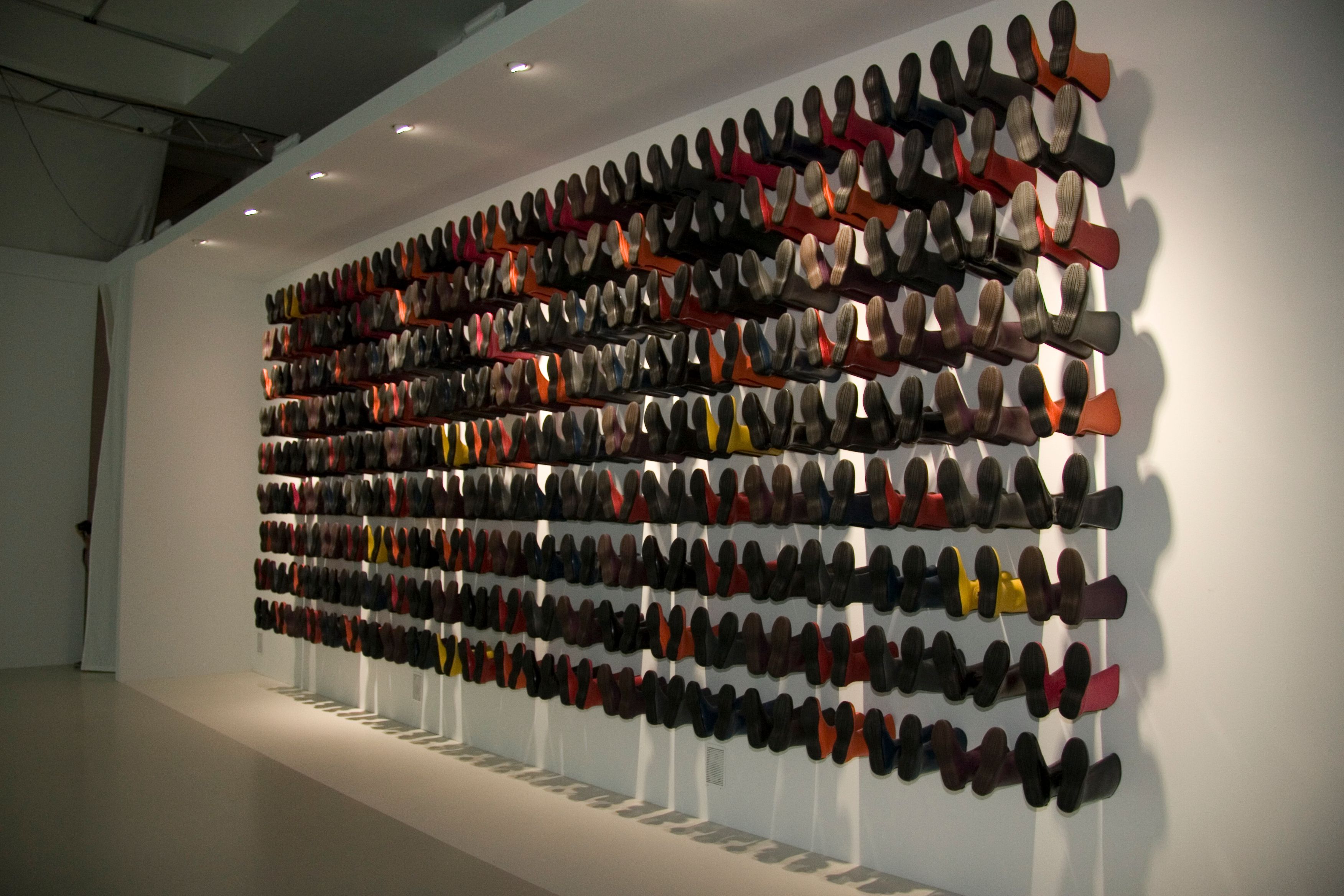 About us
Il Sole 24 Ore
I mille volti dell'anima di gomma di Pirelli
Il Secolo XIX
Pianeta Pirelli che bell'abito di gomma
Nazione-Carlino-Giorno
Pirelli mette in mostra l'anima erotica della gomma